INVESTORS
We are working with Terra Resources, Ltd. to acquire Gold (Au) mining claims in Alaska, providing a stable legal and economic environment versus overseas properties.
The claims are placer deposits which contain Gold (Au) bearing alluvium. Depending upon the location, Au fineness ranges from 0.76 to 0.92. Recovered gold will be paid out in-kind by a reputable smelter minus smelt loss and any processing fees: Oxford Assaying and Refining, Englehardt, or Johnson and Matthey.
Please see TAX SHELTER to learn more.
FOREIGN INVESTORS
我们正在与Terra Resources合作,Ltd.to(Au)的采矿权,提供稳定的法律和经济环境,而不是海外物业。我们将使用多级再循环矿物夹具厂与船上水循环,以符合环境要求,并确保最终的黄金回收。外国
投资者请见外国投资者了解更多信息。
我们获取阿拉斯加州的黄金(Au)采矿权以进行开发 该金矿是含有黄金(Au)的冲积层的砂矿床。根据位置,黄金(Au)的纯净度在0.76至0.92之间。
外国公民不能在美国领土购买或租赁美国联邦或州政府的采矿权。 该提案是外国国民从美国联邦和州政府采矿产业的黄金产的中获取黄金开发的可行的合法提案。
开采回收的黄金将由信誉良好的冶炼厂冶炼以减去冶炼损失和任何加工费的形式实物支付:例如
Oxford Assaying and Refining Corpotation
Englehardt
Johnson and Matthey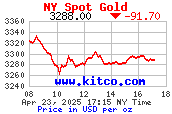 Glacier Valley Mining and Metals
4750 Wolverine Rd. / Palmer, Alaska 99645
Direct (562) 400-0411
©Copyright 2022by George J. Deden, All Rights Reserved